Friends (Bold is for Best Friends and Italic Is for the bestest friends ever)
TheSpongebobAndLoudHouseFan2007!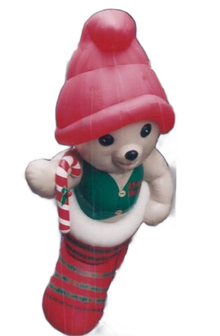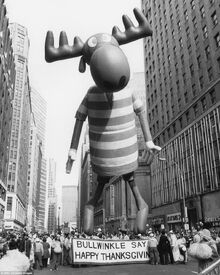 And that's my friends! See below for my worst enemies and top 10 lists.
Worst Enemies (Bold is for worst enemies)
MickeyMouseLover2001 (Vandal that had been revealed to create sockpuppets)
Jamal's Animations (An idiotic kid who cusses and adds fake parades)
ChuckECheeseSeptember1990 (Vandalised a page of one of my favorite balloons)
George The Nickelodeon Lover (Keeps on adding an Oobi Balloon)
Any Vandalizer
Any person that makes pages for people that did not appear in the parade. (Here's looking at you, IP Idiots!)
My 10 Balloon background music: (NOTE: These are for my favorite balloons)
10: Donald Duck (1962-1972,1984) (Huckleberry Duck)
9: Bullwinkle: (1961-1983) (Generic Macy's Music)
8: Linus the Lionhearted (1964-1983,1991) (LTL Theme Song, Generic Music)
7: Sonic (Virtual Sonic) (1993-1997)
6: Happy Dragon (1960-1964, 1966-1981, 1991-1992)
5: Underdog (1965-1984) (Hokey Pokey, extremely hard to find)
4: Aviator and Astronaut Snoopy (1968, 1969-1977, 1978-1982, 1985)
3: Garfield(Paws. Inc., 1984-1999) (various)
2: Woody Woodpecker (Theme Song) (1982-1996)
1: Eben Bear and Quik Bunny (1988-1999) (1995-1998) (Generic Macy's Music)
My Top 10 All-Time Favorite Balloons
10. Donald Duck (The Walt Disney Company) (1962-1972;1984)
9. Sinclair Oil's Dino (Sinclair Oil) (1963-1976;2015-present)
8. Big Bird (1988-2000)
7. Underdog (1965-1984)
6. Pikachu (V3) (2014-present)
5. Izzy (Original) (1993-1994)
4. Eben Bear (1995-1998)
3. Babar The Elephant (1991-1992)
2. A Tie Between Linus the Lionhearted(1964-1983;1991), Quik Bunny(1988-1999), Happy Dragon(1960-1964; 1966-1981;1991-1992), Sonic (1993-1997), Dudley the Dragon (1995), and Woody Woodpecker (1982-1996)
1: Bullwinkle J. Moose (Macy's; The Kalmus Company and General Mills)(1961-1983)
About my OC:
TogeBoomer is a hybrid between Underdog and Bullwinkle, but with different colors! He can fly into the sky very high due to his cape and wings. He also has the ability to curl up and drop on enemies below, eventually stopping them.
And always, stay positive, and don't leave the wiki!
>:/
My favorite balloon pages
Gallery of inflation tests
My favorite video games
Mega Man
Super Mario Bros 3
Pokémon (Gens 1, 3-7)
and many more!
My Favorite TV Shows
Coming Soon!
I'm Blue from Blue's Clues now! YAY!
Community content is available under
CC-BY-SA
unless otherwise noted.